WVCP550 Water Vapor Cryopump Cryogenic Refrigeration Systems
Product Detail
Product Tags
Product Description
The Xieyi cryogenic machine realizes the functions of cooling down to -110°C in 3 minutes, returning to 10°C in 2 minutes, and cooling down again in 5 minutes.
Xieyi WVCP Cryochillers are the most cost-effective upgrade that you can add to any diffusion-pumped, turbopumped, or helium-cryopumped system.
Xieyi WVCP Cryochillers are compliant with the Montreal Protocol.
Compliant to EU certificate.
The Xieyi company can customize equipment to meet the needs of customers for more personalization and usage scenarios. We propose 128 rapid response promised services, meet customer's urgent needs, and fulfill customer's wishes.
Guangzhou Xieyi company has a senior and professional technical team of engineers carrying forward the ""extreme professionalism, craftsman spirit", continuous improvement, research and development. We committed to providing customers with stable and reliable products and fast and excellent services.
Technical Parameter
Model
WVCP550-S-H
WVCP550-D-H
Maximum cooling capacity(W)
550
550
The theory maximum pumping speed of tubular cold trap(L/S)
47040
47040
The theory maximum speed of plate cold trap(L/S)
/
/
Final vacuum(mbar)
2*10-8
2*10-8
Defrost time of maximum cold trap area(min)
<3
<3
Adjustable range of defrost temperature(℃)
-20~30
-20~30
Pressure control mode
Digital sensor+Mechanical switch
Digital sensor+Mechanical switch
Quick restore balance pressure function(QRBP)
Yes
Yes
Oil blocking proof function(OBP)
Yes
Yes
4G Remote control
Yes
Yes
Cold media properties
Pro-enviroment
Pro-enviroment
Maximum surface area of tubular cold trap(㎡)
0.32
0.32
Maximum surface area of plate cold trap(㎡)
/
/
Specification of single cold trap(㎡)
φ12.7mm*8m
/
Specification of double cold trap(㎡)
/
2*φ12.7mm*4m
Gas interface
12.7 copper welded junction(Standard)
12.7 copper welded junction(Standard)
ParkerCPI/VCR(Optional)
ParkerCPI/VCR(Optional)
Cooling water flow(L/Min at 24℃)
10
10
Cooling water alarm temperature(℃)
38
38
Cooling tower
Yes
Yes
Cooling water connector(L/S)
G3/4
G3/4
Maximum load power(kW)
/
/
Compressor nominal power(HP)
5
5
Power supply(50HZ)
380-400V AC 3P(H)
380-400V AC 3P(H)
200-230V AC 3P(L)
200-230V AC 3P(L)
Dimension(MM)
600(L)*720(D)*1450(H)
600(L)*720(D)*1450(H)
Weight(KG)
150
150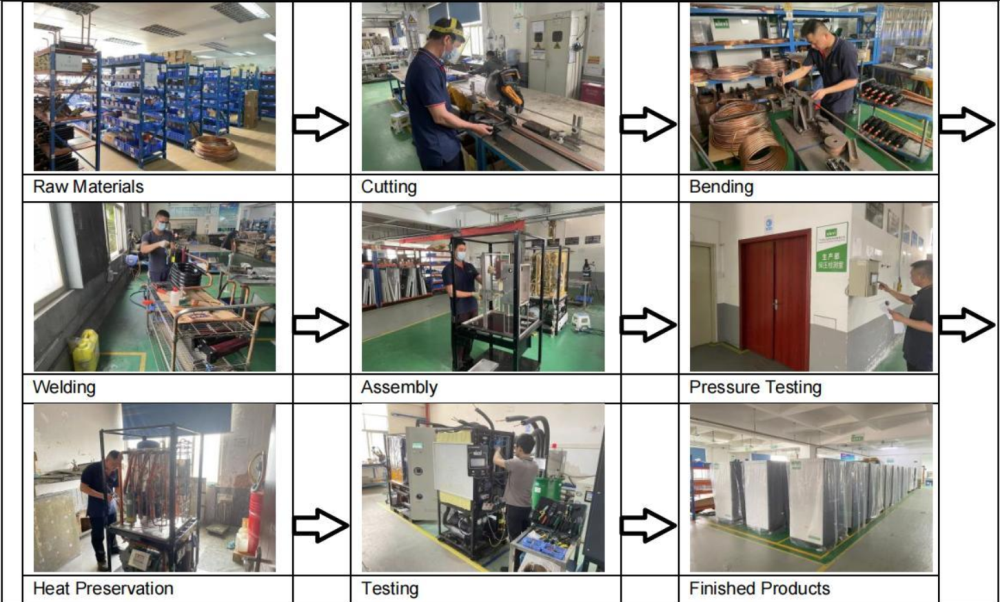 ---
Previous:
Low price for The Temperature Selector Switch - WVCP550 Water Vapor Cryopump Cryogenic Refrigeration Systems – Xieyi
---
Write your message here and send it to us